Throughout Wanderlight the Pilgrim completes a variety of quests, gaining knowledge and growing in faith along the way. Here are a few examples of quests the Pilgrim completes!
During this series of quests, the Pilgrim learns about the Sacrament of Marriage. Two other characters, Mateo and Nataline, are getting married. They ask for help gathering items for their big day! After helping the happy couple, the Pilgrim speaks to Sister Brigid who provides more insight into the Sacrament of Marriage!
Storm Warning!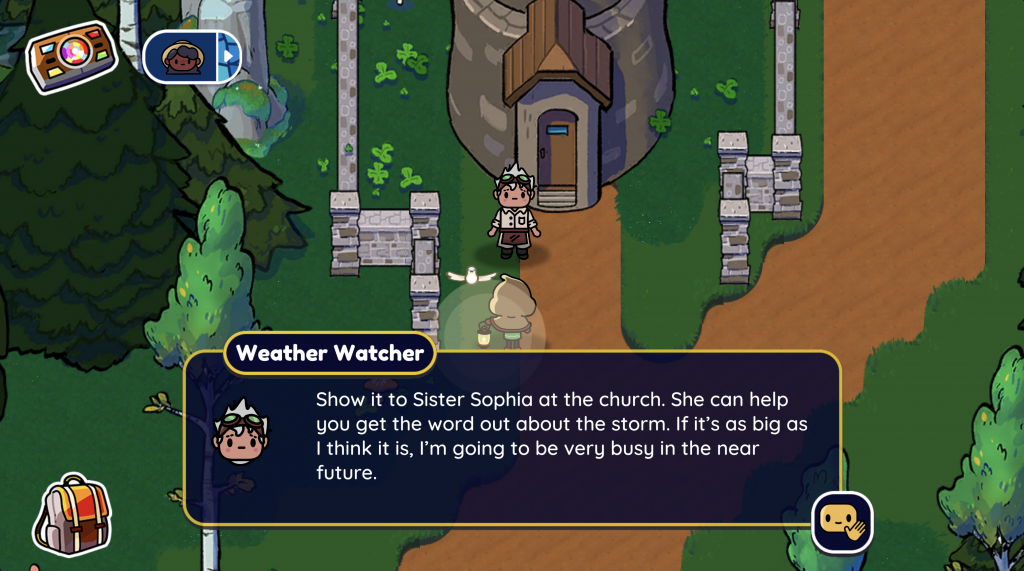 The Pilgrim visits the Weather Watcher and learns that a storm is coming. The Pilgrim goes to see Sr. Sophia who asks the Pilgrim to warn the people in the town so that they can prepare. The Pilgrim also helps an older couple repair their leaky roof so they can ride out the storm in safety.
The Sacrament of Reconciliation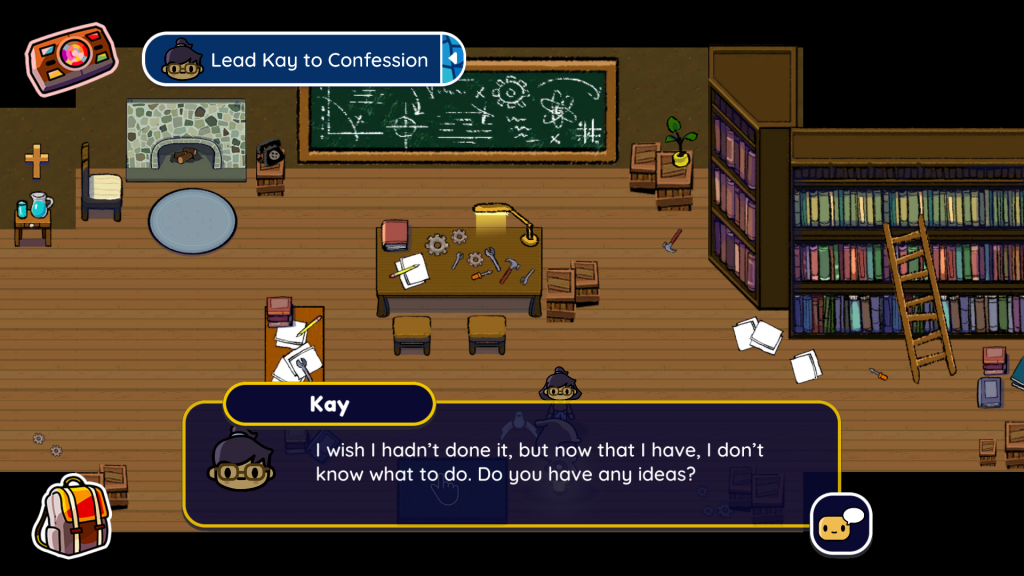 The Pilgrim visits the house of an inventor, Bartolomea, and witnesses someone stealing her tools. The Pilgrim helps the thief return the tools that were stolen and encourages them go to the church to ask for forgiveness. Fr. Michael explains about the Sacrament of Reconciliation and why it is so important.
The Clockwork Chicken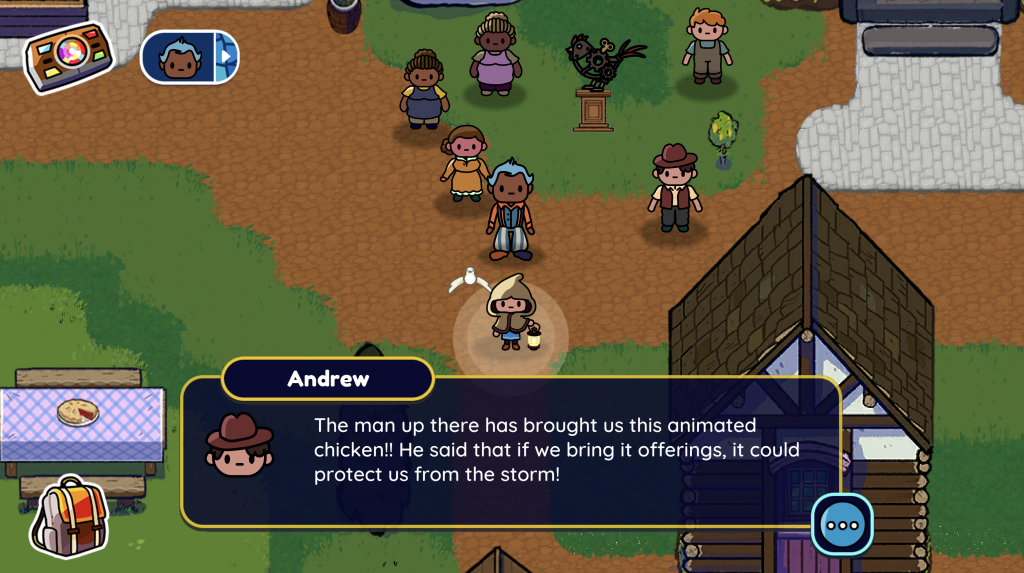 One of Bartolomea's inventions, a robotic chicken, escapes her house! She asks the Pilgrim for help finding it. When the Pilgrim locates the chicken, some townspeople are worshipping it and giving it offerings in hopes of being saved from the storm. Moses appears and explains that only God can save people and that the clockwork chicken cannot perform miracles because it was made by a person.
Lost Puppies!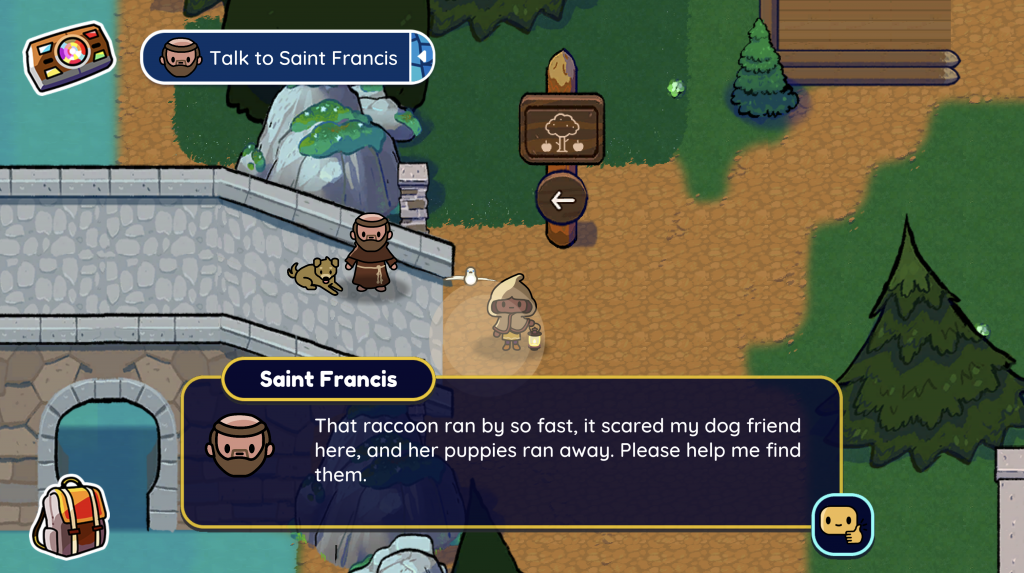 A litter of puppies is frightened by wild racoons and they get lost from their mom! St. Francis of Assisi asks the Pilgrim to find the puppies and reunite them with their mom!