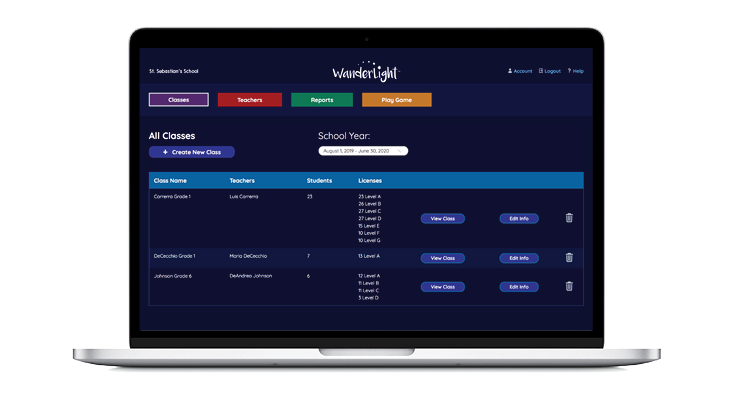 Whether you're confident in digital learning tools or new to them, Wanderlight provides you with the support you need to implement this faith-filled game in your class. The integrated Account Administration system included with the School/Parish version of Wanderlight allows administrators, teachers, and catechists to upload class rosters, view student gameplay progress, see a list of prayers and Catholic Social Teachings that their students have encountered while playing, regardless of whether students are physically present in class or engaged in remote learning.
If you're looking for concrete ways to track student engagement and progress, particularly during remote learning, Wanderlight provides you with all the tools you need to implement an engaging and robust faith formation experience.
For more information on how to use your Account Administration system, check out our User Guides!